60 Offers for Triumph TR 6 found
Triumph TR 6 Classic Cars for Sale
Built between the years 1968 to 1976, the Triumph TR6 is a 6-cylinder sports car that was manufactured in Britain. The TR6 was the best-selling model in the TR range of British sports cars, during the years that it was produced. This sales record was beaten by the TR7, which went into production in 1974 and was manufactured by Triumph until 1981. Between 1968-1976, Triumph made 94,619 TR6 cars. The majority were exported, and only just over 8000 were sold in British showrooms.
The history and development of the Triumph TR6
The overall shape of the Triumph TR6 was not dissimilar to the TR5, except that the back and the front were 'squared off.' This type of design detail has been given the name 'Kamm tail' and was not uncommon in vehicles that were built in the 1970s. This featured in the majority of Triumph cars.
The Triumph TR6 was powered by a 6-cylinder (inline) engine. The car was fitted with a carburettor for the US market, but Triumph favoured fuel-injection elsewhere. The fuel-injection system was also used for the UK market, which helped sales, though the Carburetted US model was considered to be more reliable and after it was detuned, also easier to drive.
The Triumph TR6 had a 4-speed gearbox, with an optional overdrive add-on. Other features of this model were disc brakes, rack and pinion steering and an Independent back suspension. There was also an option to fit a hardtop that was constructed of steel and was very heavy.
The basic construction methodology used to manufacture the Triumph TR6 was not considered 'state-of-the-art' even for the time. The body was fitted using bolts to attach it to the frame and inside the cabin, the wooden dash gave it an old fashioned feel.
Triumph TR6 performance
The TR6PI (British version) went from 0-60 in 8.2 seconds, and then on to a maximum speed of 120 mph. This was according to figures produced by Autocar Magazine.
Even though many experts believed that the TR6 was a design coup for Triumph and Leyland Motors, there were several problems that 'bugged' this model through its production span. These included
Hand-brake design
Top-up bottle water levels
Rust on bodywork
Overheating
Even with these troubles, the Triumph TR6 is well loved by enthusiasts, and today's TR6 owners still have access to excellent servicing and spare parts.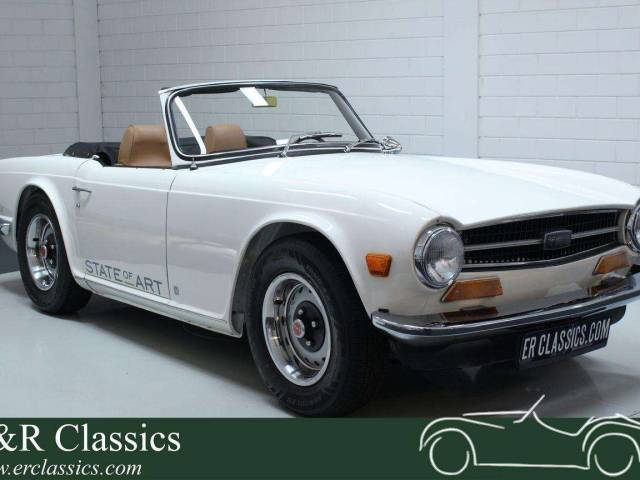 Triumph TR6  | zeer mooie staat | 1972
Body style
Convertible (Roadster)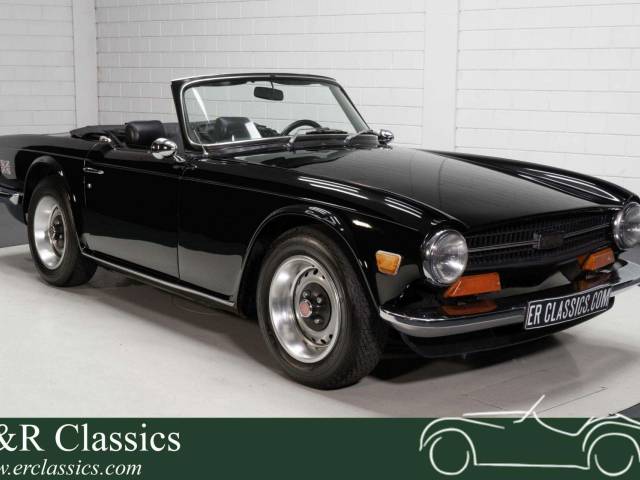 Triumph TR6  | Gerestaureerd | Historie bekend | 1971
Body style
Convertible (Roadster)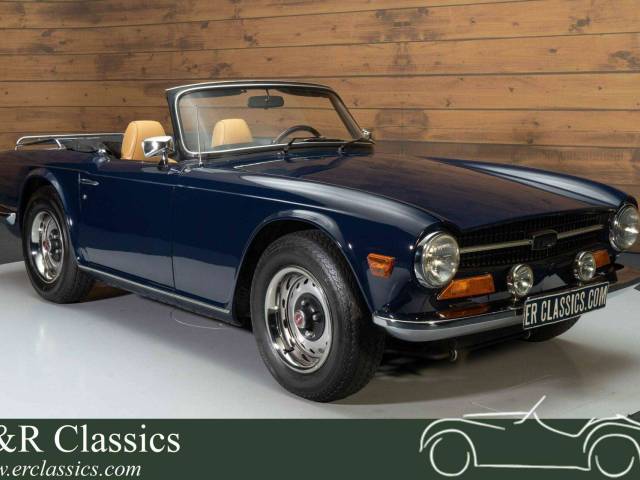 Triumph TR6  | Uitvoerig gerestaureerd| Historie bekend | 1972
Body style
Convertible (Roadster)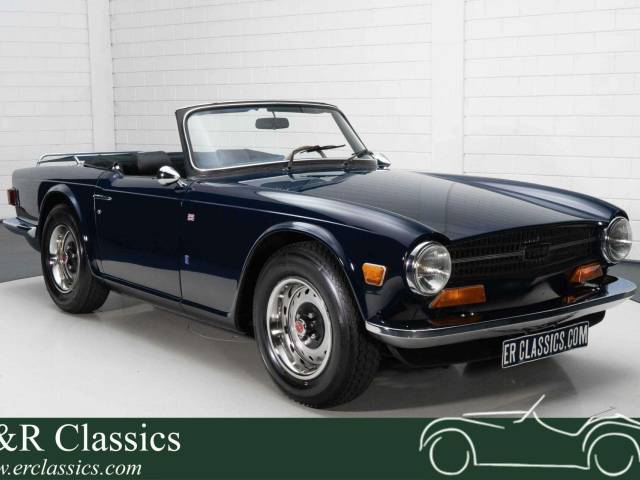 Triumph TR6  | Gerestaureerd | Overdrive | Royal Blue | 1974
Body style
Convertible (Roadster)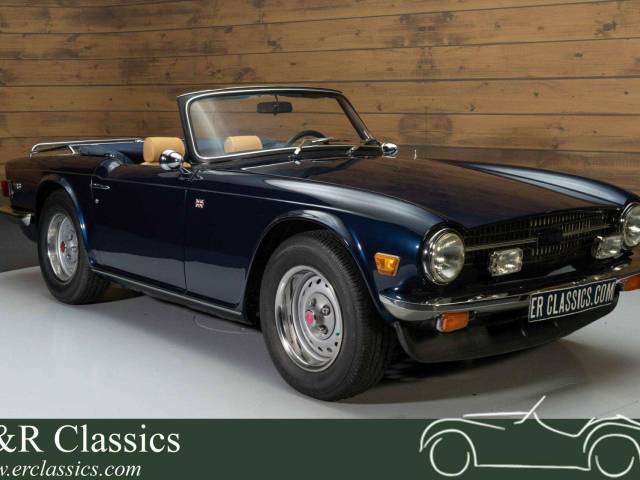 Triumph TR6  | Gerestaureerd| Historie Bekend| Overdrive| 1976
Body style
Convertible (Roadster)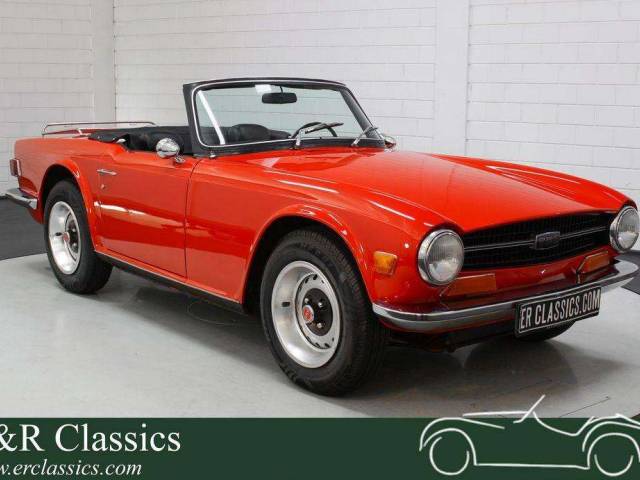 Triumph TR6  | Gerestaureerd | Nieuw lakwerk | 1970
Body style
Convertible (Roadster)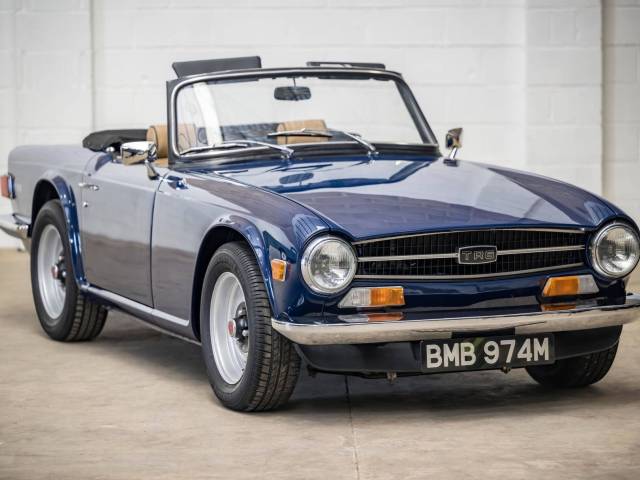 Fully Restored Example - Exceptional
Body style
Convertible (Roadster)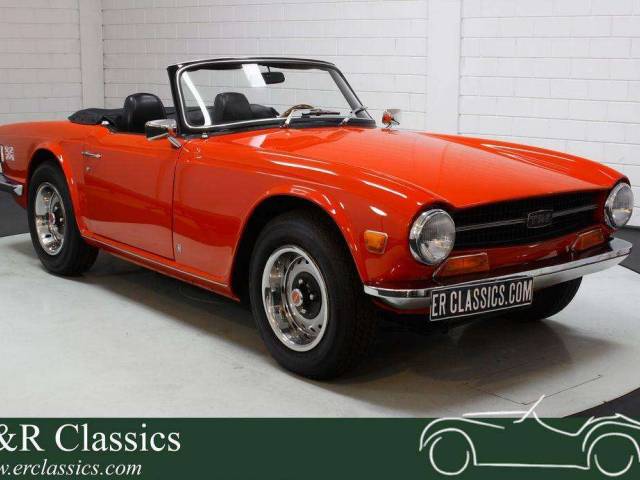 Triumph TR6  | Uitvoerig gerestaureerd| Historie bekend | 1972
Body style
Convertible (Roadster)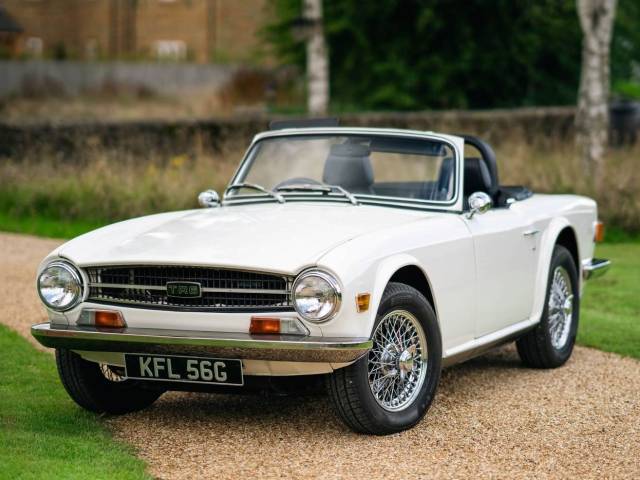 Body style
Convertible (Roadster)
Body style
Convertible (Roadster)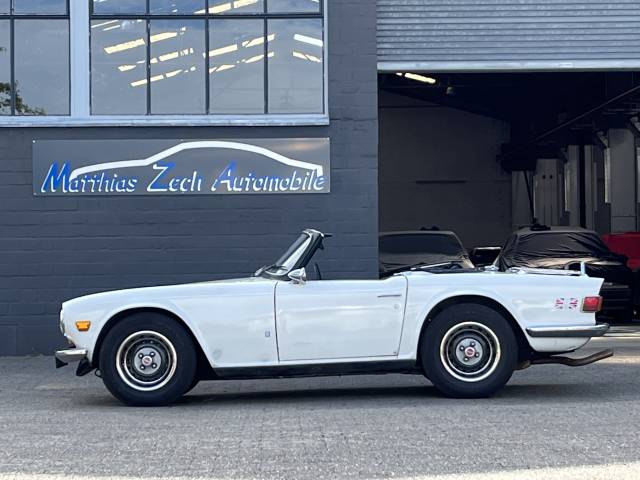 Mit deutscher Zulassung und H- Kennzeichen
Body style
Convertible (Roadster)
Body style
Convertible (Roadster)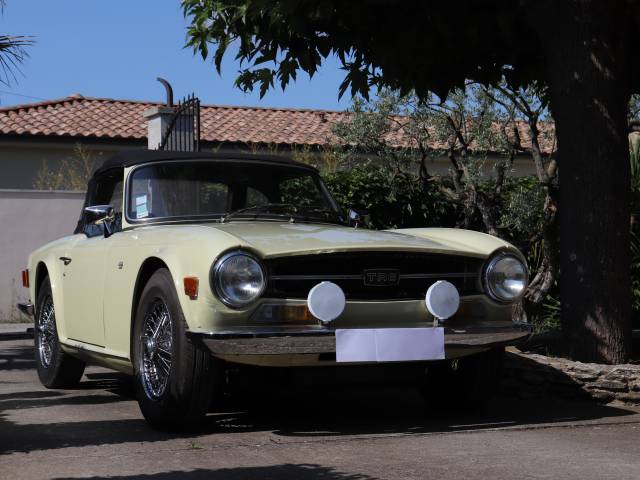 Triumph TR6 Injection - restaurée - overdrive - Française
Body style
Convertible (Roadster)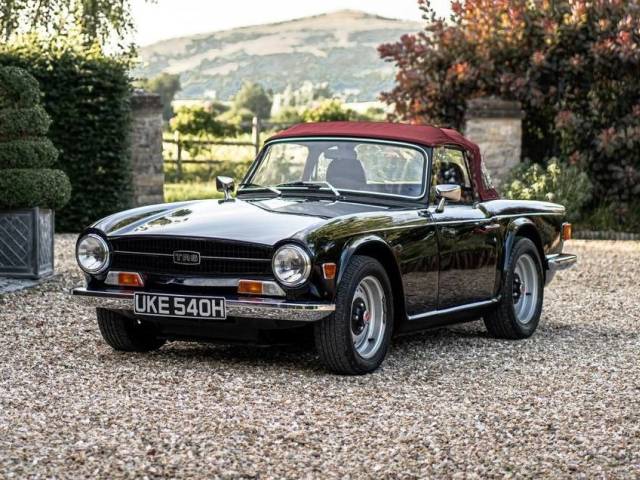 Amazing Provenance and Oxford Model
Body style
Convertible (Roadster)
Mileage (read)
112,000 mls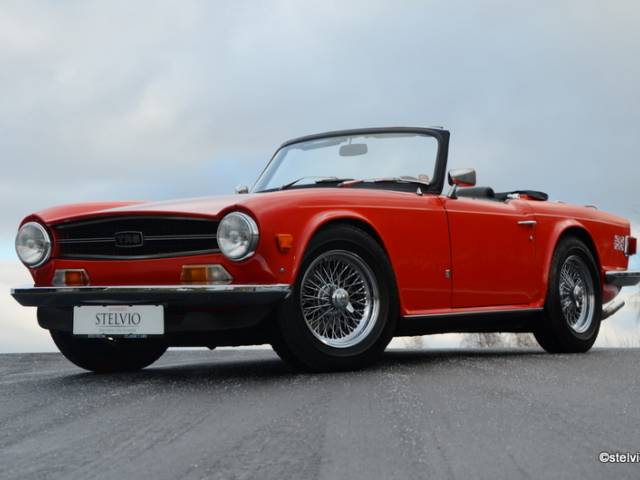 LHD "Frame off" restored TR6 with PI and 150 bhp
Body style
Convertible (Roadster)
Mileage (read)
Not provided