105 Offers for Alfa Romeo Spider found
Alfa Romeo Spider Classic Cars for Sale
The Alfa Romeo Spider is a roadster manufactured by Alfa Romeo, the Italian car manufacturer from 1966 to 1993. The first three series were put together in Grugliasco and the fourth in San Giorgio Canavese.
History - The first series 1966-1969
The first Alfa Romeo Spider model to resemble the modern car was actually a prototype and was unveiled by the company during the 1961 Turin Motor Show. However, due to economic challenges and the prevailing market environment, there was a delay in production and so was pushed towards the end of 1965. The cars were based on a Giulia 105 chassis. That said, the Alfa Romeo Spider was officially launched during the Geneva Motor Show in 1966. However, it was not named during this launch, and the name "Duetto" was only settled upon later on during a write-in competition. The body design was undertaken by Pininfarina and was actually the last project in which Battista "Pinin" Farina, the founder, would ever be personally involved. Other models developed during this period included the Alfa Romeo Spider 1300 and 1600.
Series 2 Alfa Romeo Spider (1970–1982/83)
1970 involved major cosmetic changes and they were embodied in the 1750 Spider Veloce, which had a distinctive, long, round tail. In 1971, it got a bigger 1962 cc engine, which developed some 132 hp. Consequently, its name was changed to the 2000 Spider Veloce. Production of the 1600 Alfa Romeo Spider was restarted in 1972, and it was renamed the Alfa Romeo Spider 1600 Junior, which looked strikingly similar to the 1300. New enhancements of the models continued to be carried till 1976.
Series 3 Alfa Romeo Spider: From 1982/83–1989/90
The Series 3 Alfa Romeo Spider was introduced to the American market in 1982 and featured a 2.0 litre electronic fuel injection by Bosch. In 1983, it received major styling changes, which included black rubber bumpers. This brought about a lot of criticism from enthusiasts. The Quadrifoglio Verde model was launched in 1986 and featured numerous aesthetic tweaks, which included mirrors, skirts, new spoilers, a third stoplight, and 15 inch alloy wheels. The North American version was called the Graduate in tribute to its appearance in a 1967 film called The Graduate. It had the same engine as the Veloce, but lacked corresponding luxury features and alloy wheels.
The Series 4 Alfa Romeo Spider: From 1990/91–93
1990 was a year of major changes for the Alfa Romeo Spider. The new series featured Bosch electronic fuel injection, which also came with an electric fan, underwent significant exterior changes, and had automatic transmission, making it the first generation of cars by the company to have this feature. However, the styling changes were not applied to the North American version, but features such as power steering, driver-side airbag, and bigger knee bolsters were standard for Alfa Romeo Spiders in this market.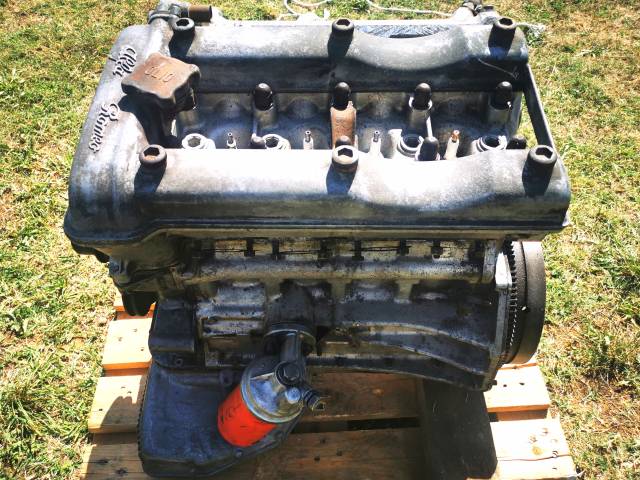 MOTEUR Origine, Rare, Code AR00536 - 1966-69 -
Manufacturer code
Tipo 105 - Serie 1a
Body style
Convertible (Roadster)
Mileage (read)
Not provided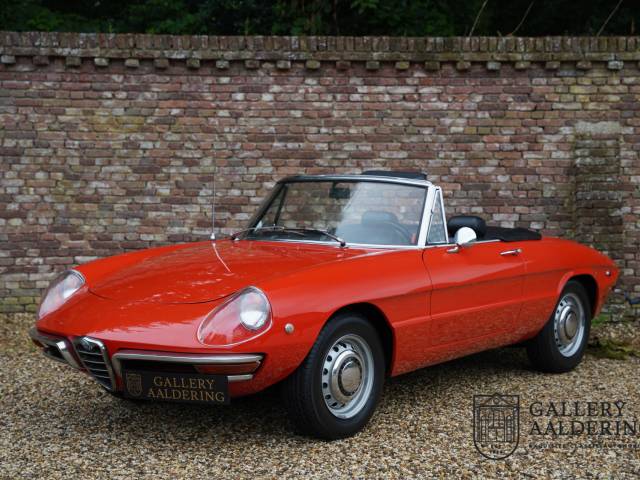 Alfa Romeo Spider 1750 Iniezione Duetto Beloved 1750 Injection series
Manufacturer code
Tipo 105 - Serie 1a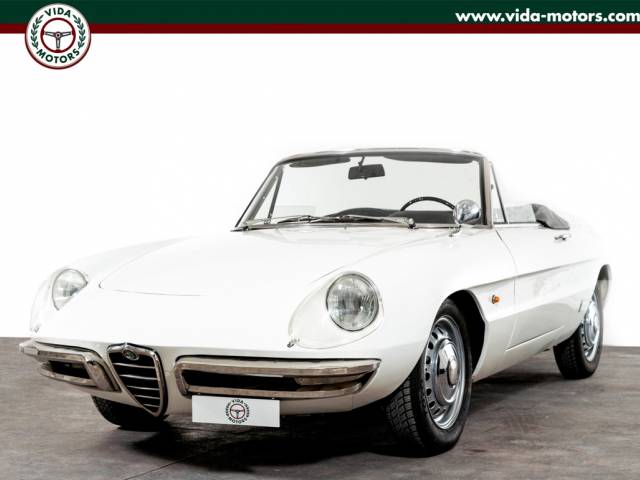 COMPLETELY RESTORED * ITALIAN CAR * ASI GOLD PLATE
Manufacturer code
Tipo 105 - Serie 1a
Body style
Convertible (Roadster)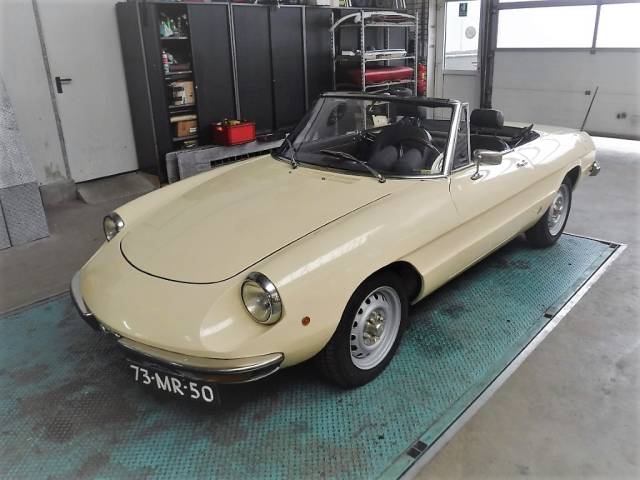 Alfa Romeo-2000 spider veloce
Manufacturer code
Tipo 115 - Serie 2a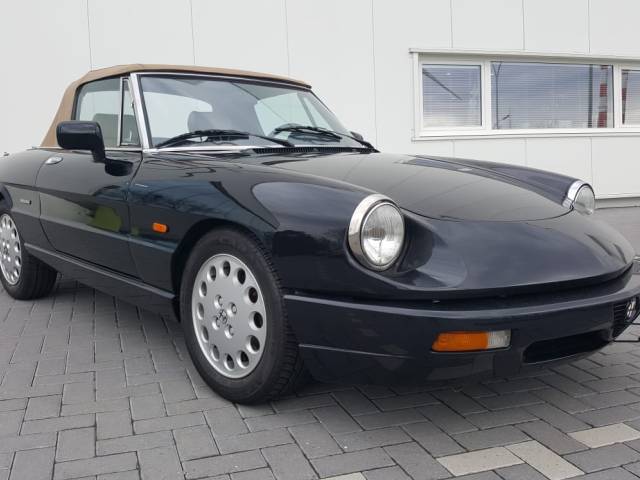 Manufacturer code
Tipo 115 - Serie 4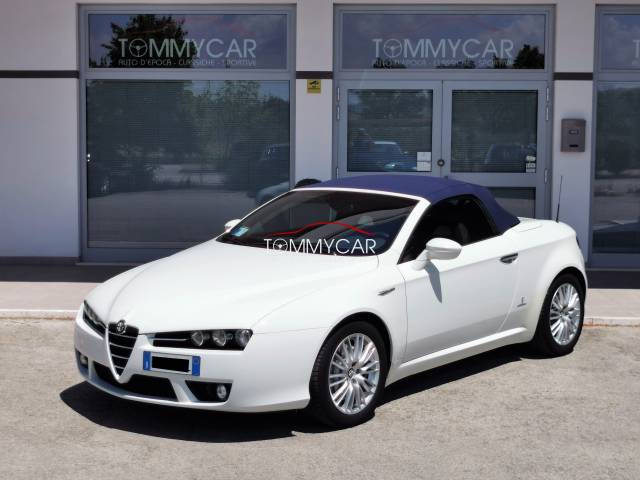 1750 Tbi - 28000 km - Un proprietario precedente - Auto italiana
Manufacturer code
Tipo 939
Body style
Convertible (Roadster)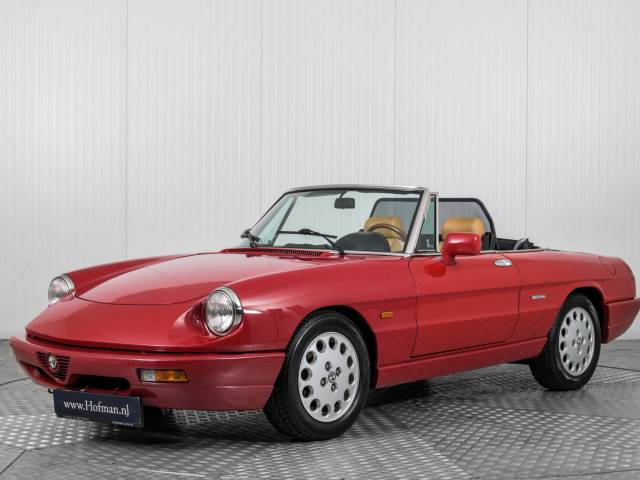 Manufacturer code
Tipo 115 - Serie 4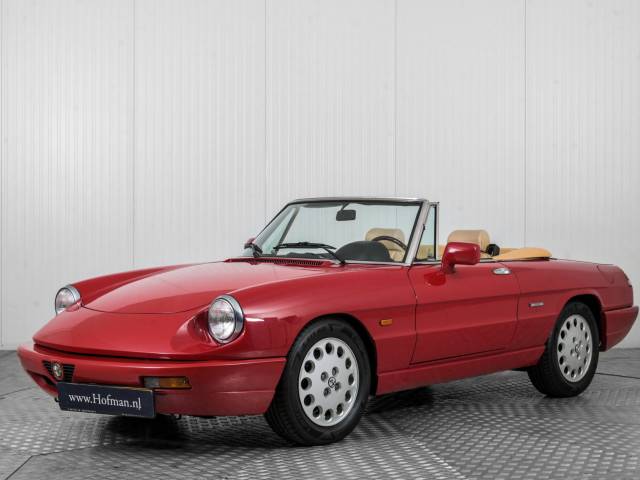 Manufacturer code
Tipo 115 - Serie 4
Rosso Winnner Mecalizzato | 96k km | Mint condition
Manufacturer code
Tipo 115 - Serie 4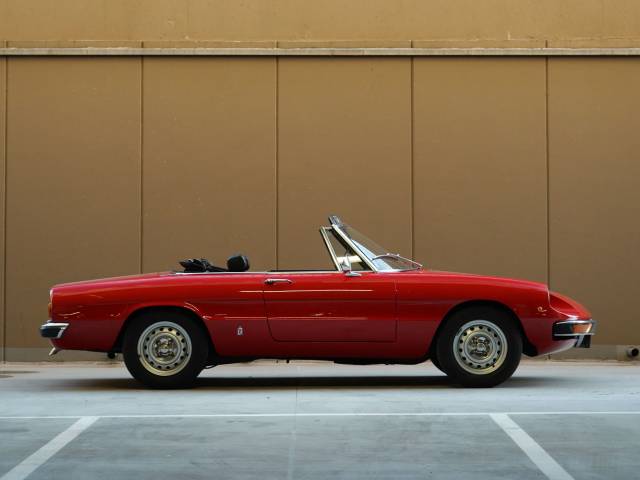 1st year Alfa Romeo Spider 1600 Junior completely restored
Manufacturer code
Tipo 115 - Serie 2a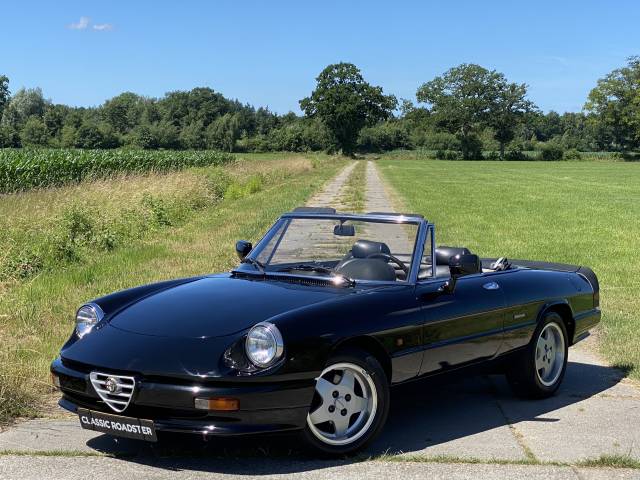 Very neat condition! With Zender body kit
Manufacturer code
Tipo 115 - Serie 3a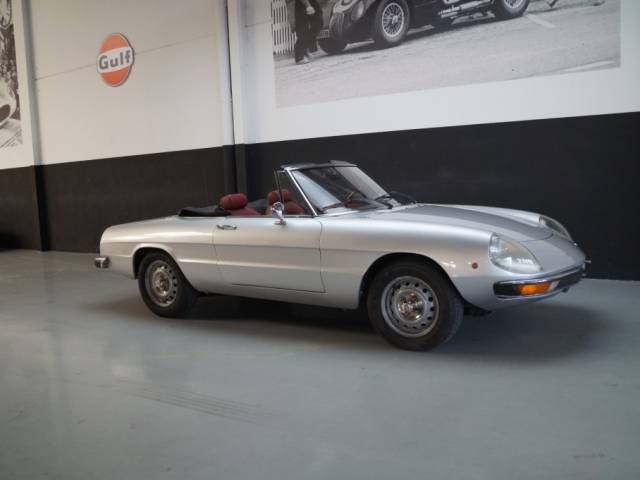 Manufacturer code
Tipo 115 - Serie 2a
Mileage (read)
Not provided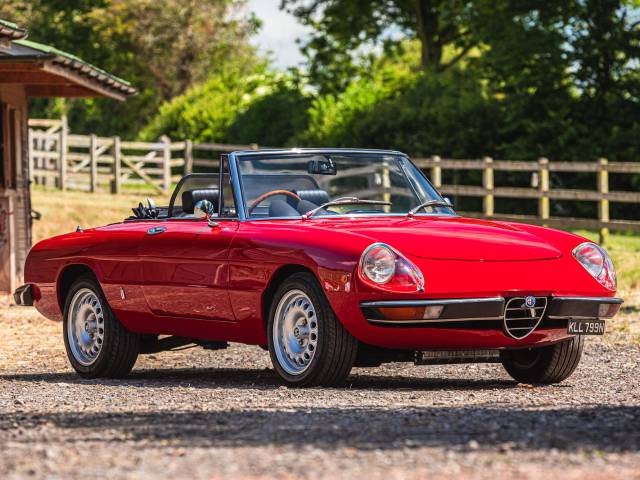 1975 Alfa Romeo 2000 Spider Veloce (105.27)
Manufacturer code
Tipo 115 - Serie 2a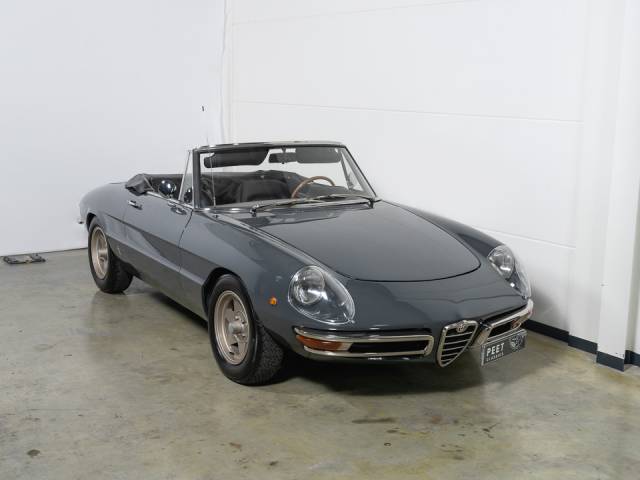 Manufacturer code
Tipo 105 - Serie 1a
Manufacturer code
Tipo 115 - Serie 3a
Mileage (read)
Not provided