25 Offers for Renault R 4 found
Renault R 4 Classic Cars for Sale
In 1961 French car makers Renault released the Renault R4 L, 'the Quatrelle'. Marketed as an economic estate car, the Renault 4L was Renault's first front wheel drive family car and was the first mass production hatchback. Available as a van and 3 saloon versions it featured a 747 cc, 26.5-32 hp engine and 3 speed transmission. Until production ended of the updated 1100 cc car in 1992, Renault built over 8 million units of the Renault 4 in various editions
Development of the Renault 4 L
The release of the Citroën 2 CV post World War Two, and its subsequent popularity with the car buying public, prompted French car manufacturer Renault to begin to design a replacement for their Renault 4CV in 1956 The new car was in the design stage for some five years, allowing the design team to evaluate the Citroën 2CV for its benefits and disadvantages, and build a larger car that met their design remit: a car for the family, for women, for farmers, and a car for the city.
1961: Release of the Renault 4 L
In 1961 the French economy was coming out of a lengthy period of stagnation, and car ownership was growing rapidly. The release of the well-designed Renault R4 L at the Paris Motor Show that year was commercially well timed.
Design features of the Renault 4 and specifications
Using the same feature found on the Citroën 2CV, Renault fitted soft springs on the car to accommodate French road quality. Demonstrated hands on at its launch:customers could sit in the car as it passed over an irregular rolling road, demonstrating the innovative four wheel torsion bar independent suspension! The Renault 4 was priced cheaper than the lowest priced Citroën 2CV. The base model Renault 4 with its chrome grill and bumpers was exceptionally spacious for its size and well ventilated. Its minimal interior featured a simplified instrument panel, no interior door panels, no windshield washer, sliding windows and a single sun visor. The base model was discontinued in October 1962 as customers preferred the higher specification larger engined models. The high specification R4 Deluxe and R4 Super had extra trim, opening rear quarter-light windows, and an 845 cc engine. The car remained relatively unchanged throughout its production, with varying colour schemes, upholstery styles, 4 speed transmission (1968), disc brakes, and an upgraded 1100cc engine. Special models released over the years included the Renault 4 Plein Air (jeep style), the Renault 4 Sinpar 4x4, a pick-up truck version as well The 'Fourgonette', a panel van, was particularly popular. Renault 4L production ended in 1992.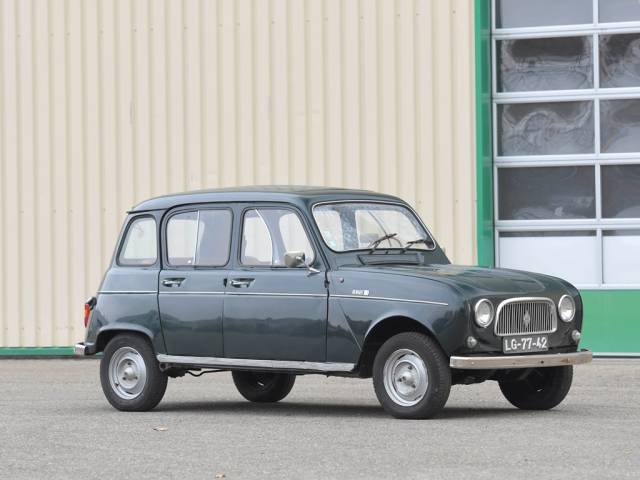 Body style
Saloon (5-doors)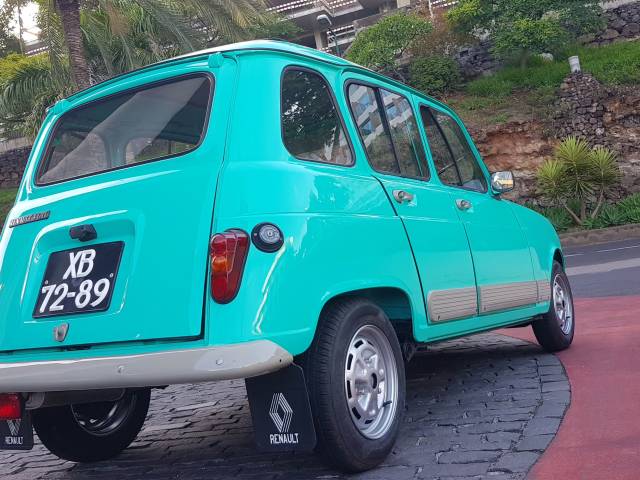 Body style
Saloon (5-doors)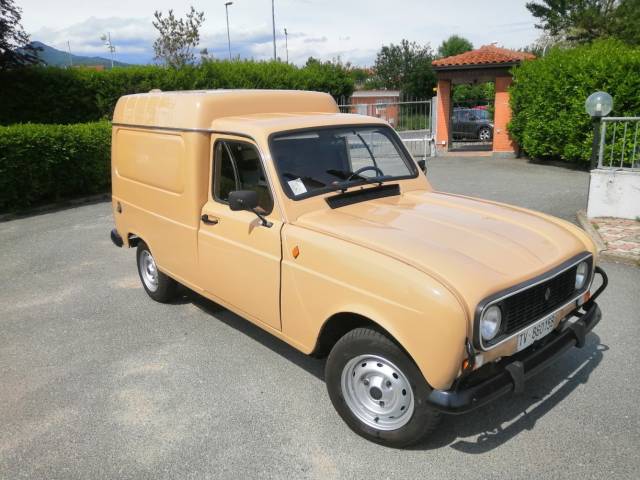 Body style
Estate (Panel Van)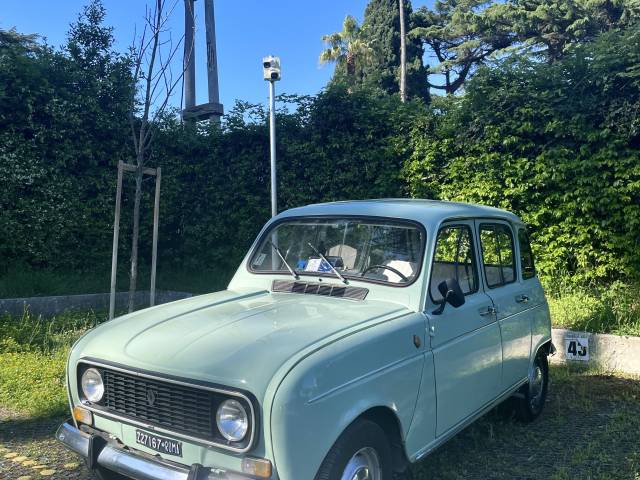 Fully functional. Original furnishing in excellent condition. ASI 2002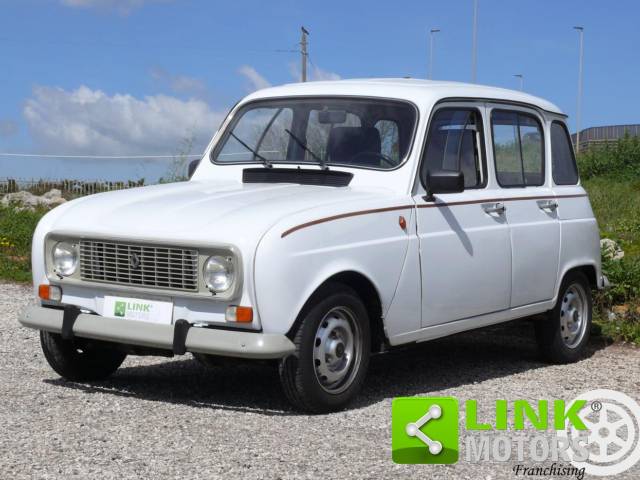 RENAULT R 4 950 Fresca di Restauro
Body style
Saloon (5-doors)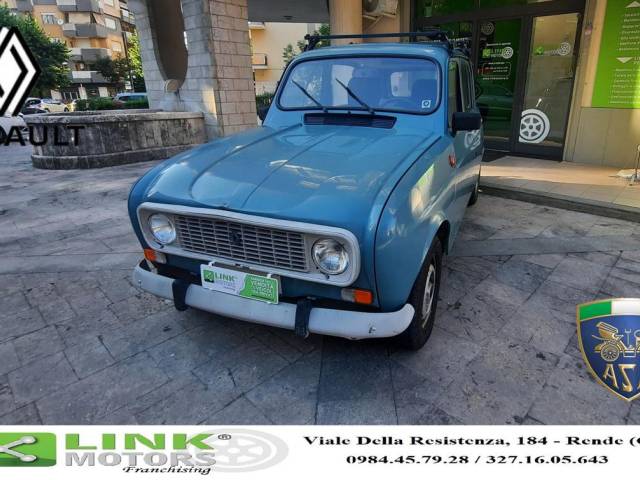 Body style
Saloon (5-doors)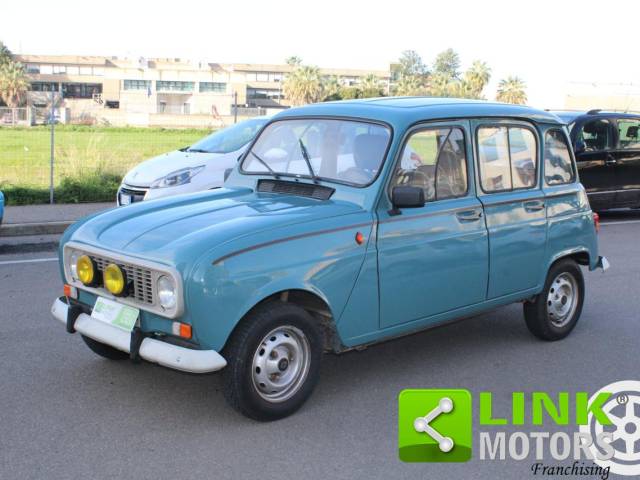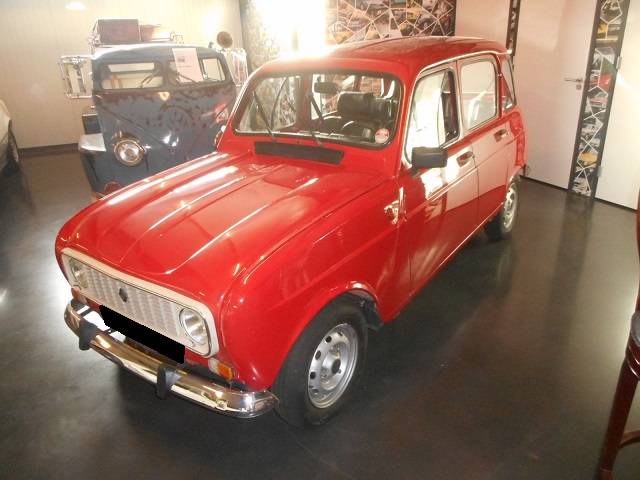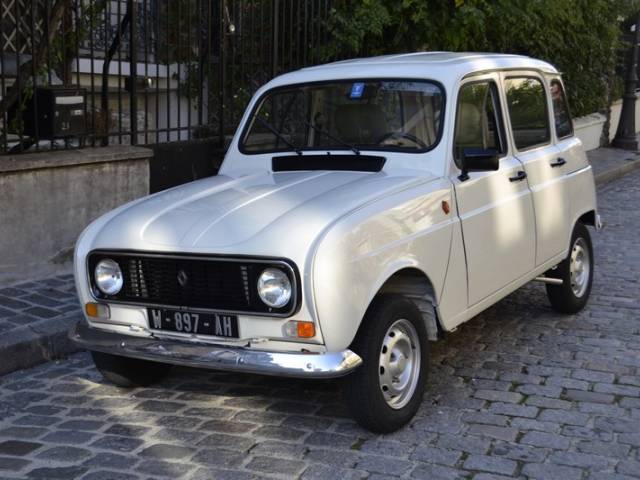 Restauration complète récente !
Body style
Saloon (5-doors)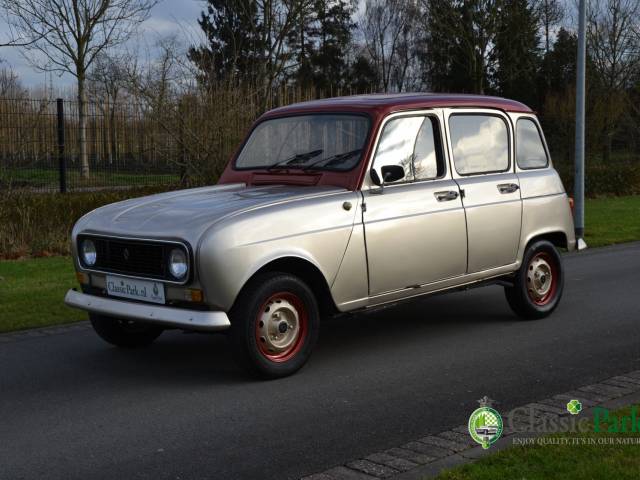 Body style
Saloon (5-doors)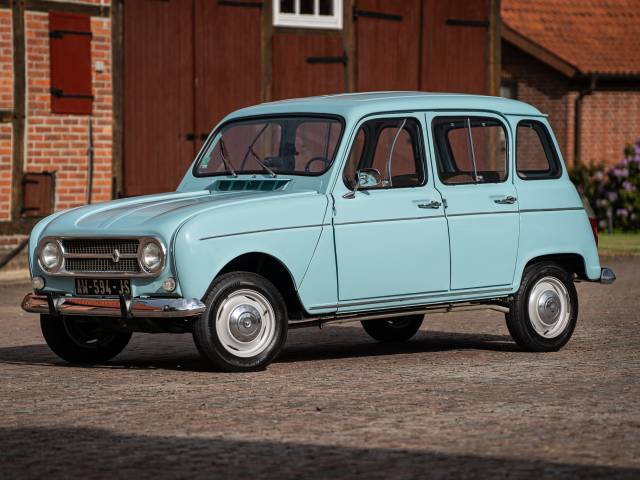 Body style
Saloon (5-doors)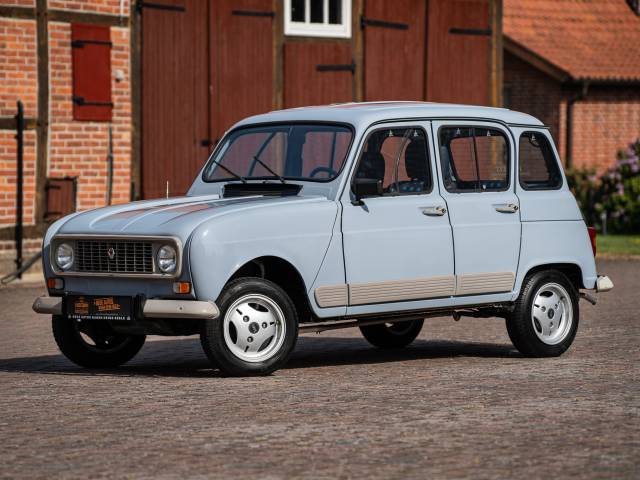 Aus 2.Hand im Topp Zustand
Body style
Saloon (5-doors)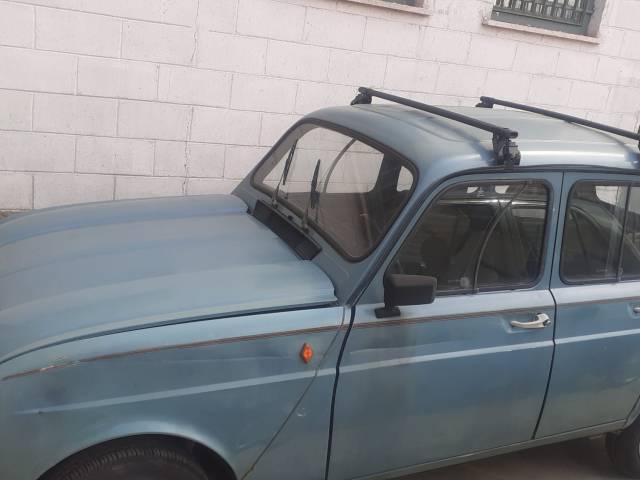 R4 SECONDA SERIE...PERFETTAMENTE FUNZIONANTE E UTILIZZABILE TUTTI I GIORNI
Manufacturer code
SECONDA SERIE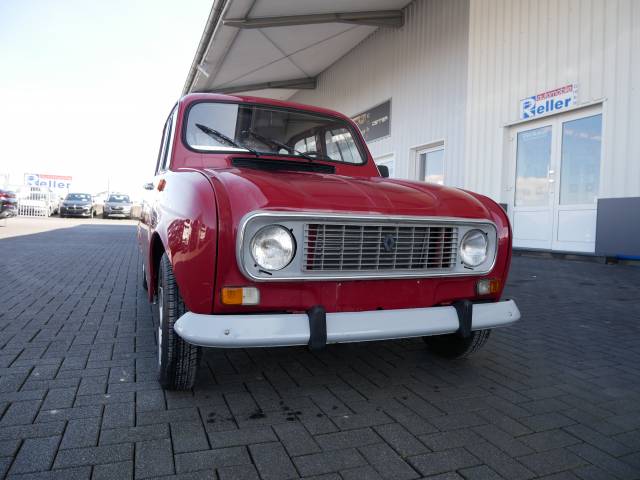 Europ. Erstauslieferung, Originalzustand
Body style
Estate (Panel Van)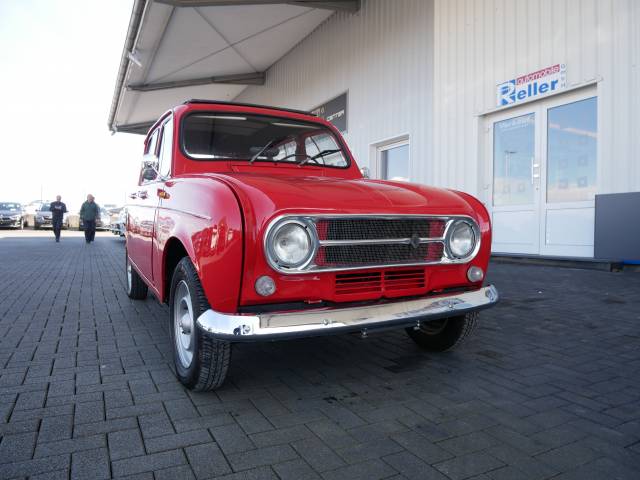 Faltdach, europäische Erstauslieferung
Body style
Estate (Panel Van)