1,887 Offers for Mercedes-Benz found
Mercedes-Benz Classic Cars for Sale
The German car manufacturer Mercedes-Benz was founded in 1891 by Gottlieb Daimler in Bad Cannstatt. The company is famous all over the world for the luxury and high quality of its cars.
Mercedes - History
The name of the company was heavily influenced by the businessman Emil Jellinek, who participated in various races under the name Mercedes, an homage to the name of his daughter. In 1900, Jellinek made an agreement with the directors of Mercedes-Benz concerning the construction of the powerful new engine model "Daimler-Mercedes", the first time the name was used for a product. Since multiple Mercedes vehicles had successfully participated in the racing weeks in Nice in 1901, public awareness for the young company increased dramatically. In 1902 the name Mercedes was registered as a trademark. The year 1909 saw the trademark registration of the famous star as a logo. In the 1930s, Mercedes'legendary Silver Arrows were a typical sight on the street. This paved the way for the company to brand itself as a manufacturer of high-class luxury vehicles. After World War II, production did not start again until 1947. The former production numbers were quickly reached, and by entering the US market in the 60s, Mercedes once and for all became the success story it is known as today.
Mercedes - The Classics
The most famous Mercedes-Benz by far is the Mercedes-Benz 300 SL, internally referred to as the Mercedes-Benz W-198. From 1954 to 1957 the 300 SL was offered as a coupe with gull-wing doors and was sold in a roadster version from 1957 to 1963. The car was equipped with a 3.0-litre Otto engine that delivered a powerful 215 BHP and had a top speed of 235 km/h. It took the 300 SL ten seconds to accelerate from nil to 100 km/h. It required an average of around 15 litres of gas per 100 km. In total, 1,400 of the gull-wing models were built, 1,100 of which were exported to the US.
The Mercedes Logo
The world famous Mercedes Star was registered as a trademark in 1909 and has been in use as since 1910. Legend says that the Mercedes Star was inspired by a postcard on which Gottlieb Daimler drew his workspace to show it to his family. According to another version the star carries the message of the firm's philosophy from its early years: motorisation on land, on water and in the air, all over the world.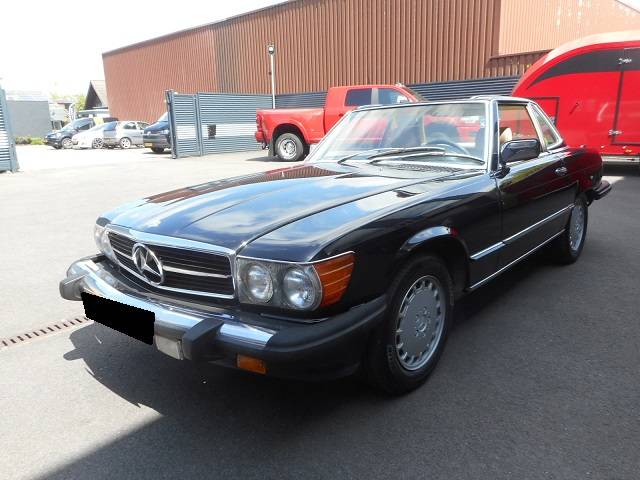 Body style
Convertible (Roadster)
Mileage (read)
Not provided
Body style
Convertible (Roadster)
Mileage (read)
114,500 mls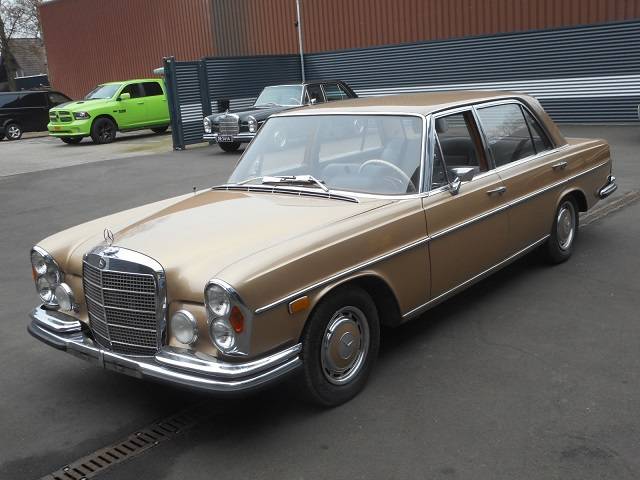 Body style
Saloon (4-doors)
Mileage (read)
Not provided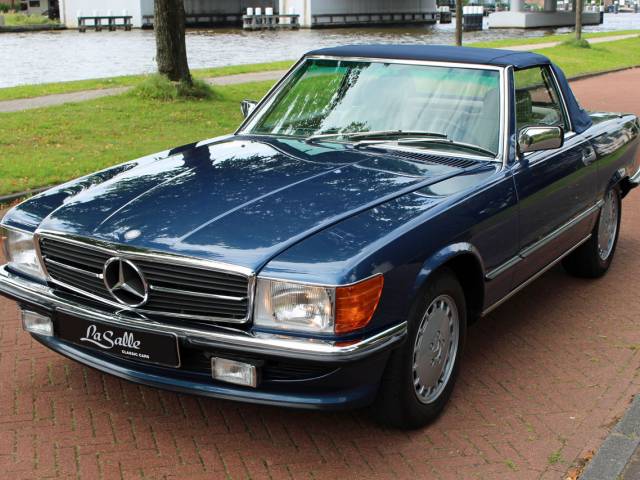 Manual 5-speed, 134.000 km, full history R107
Body style
Convertible (Roadster)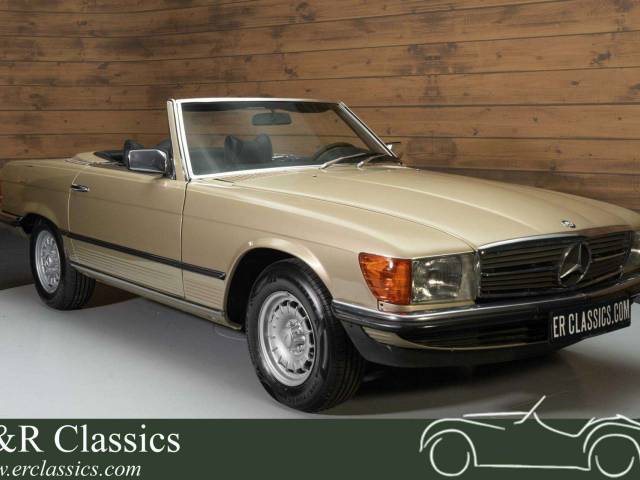 Mercedes-Benz 350  SL Cabriolet
Body style
Convertible (Roadster)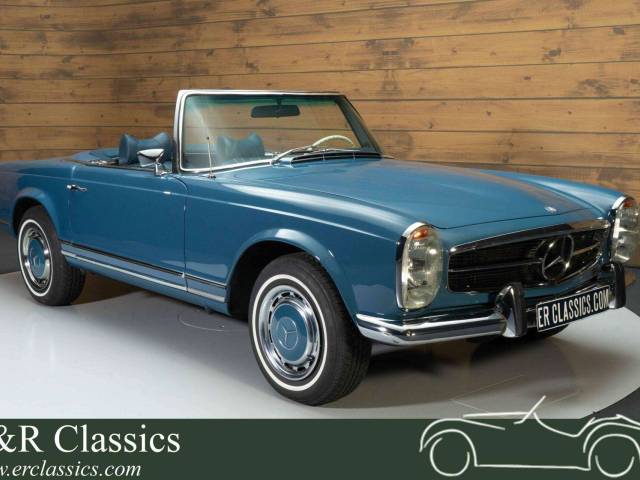 Mercedes-Benz SL 280  Cabriolet
Body style
Convertible (Roadster)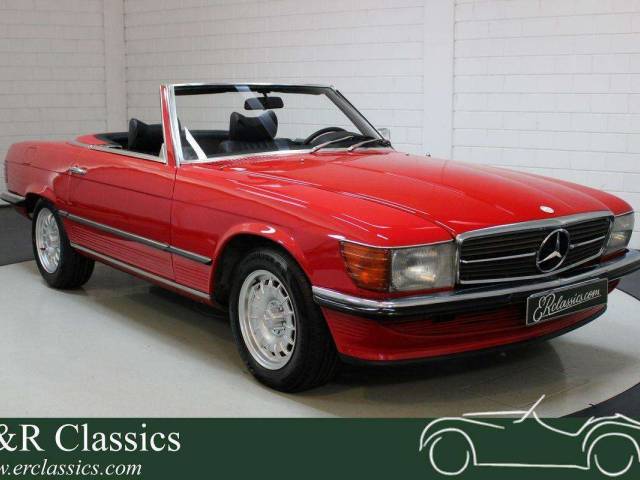 Mercedes-Benz 450  450SL Cabriolet
Body style
Convertible (Roadster)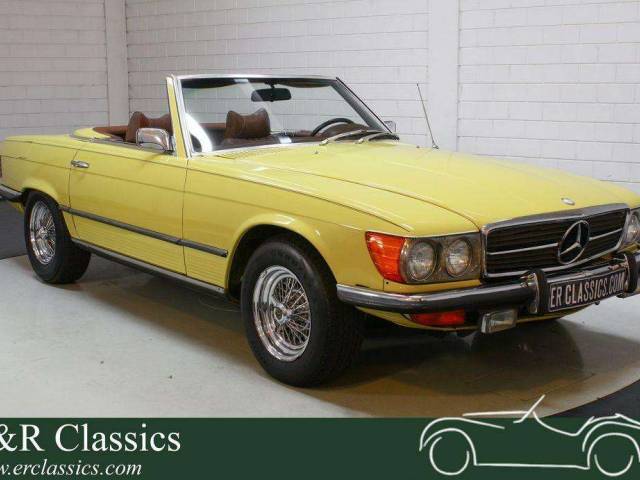 Mercedes-Benz 450  450SL Cabriolet
Body style
Convertible (Roadster)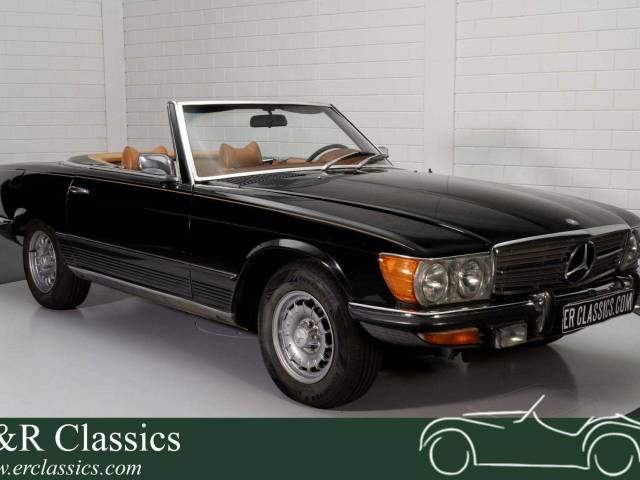 Mercedes-Benz 350  350SL Cabriolet
Body style
Convertible (Roadster)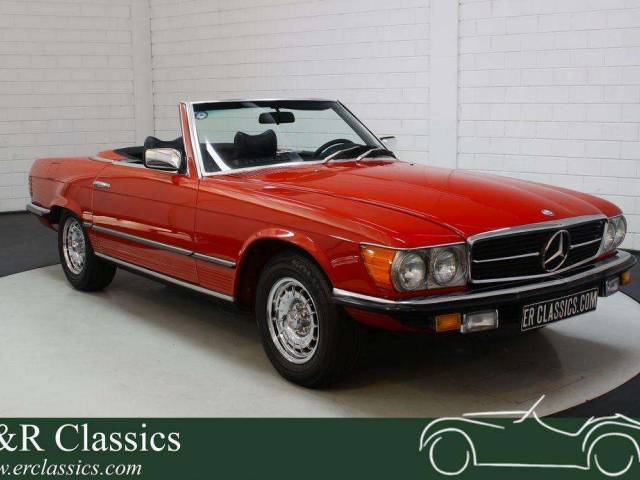 Mercedes-Benz 450  450SL Cabriolet
Body style
Convertible (Roadster)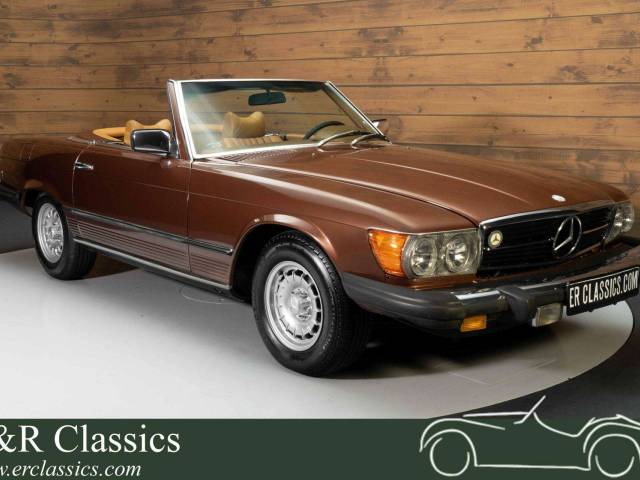 Mercedes-Benz 450  450SL Cabriolet
Body style
Convertible (Roadster)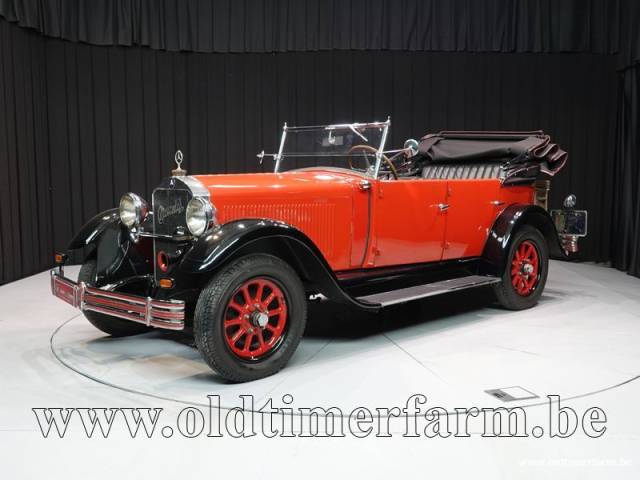 1928 Mercedes-Benz 8-38 Stuttgart 200 W02 '28
Body style
Convertible (Tourer)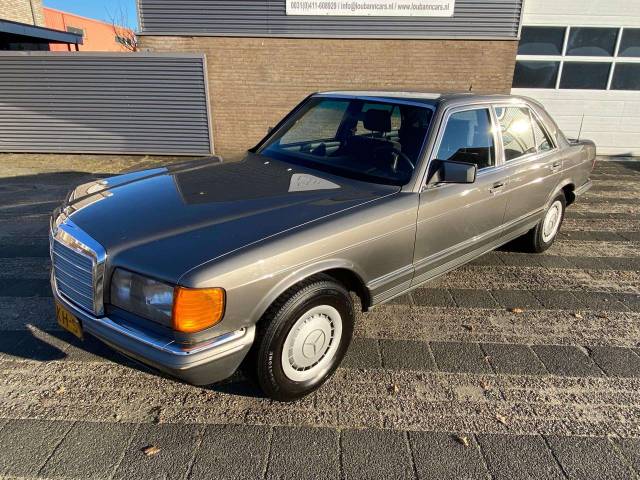 Mercedes-Benz  SE 380 S-klasse 1984
Body style
Saloon (4-doors)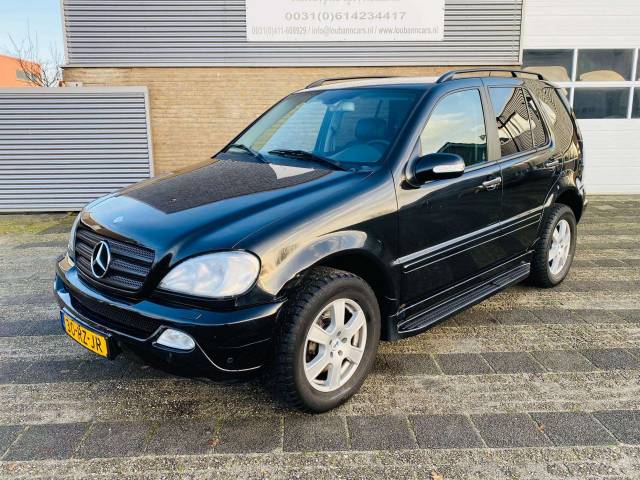 Mercedes-Benz ML 400  CDI 2002 ML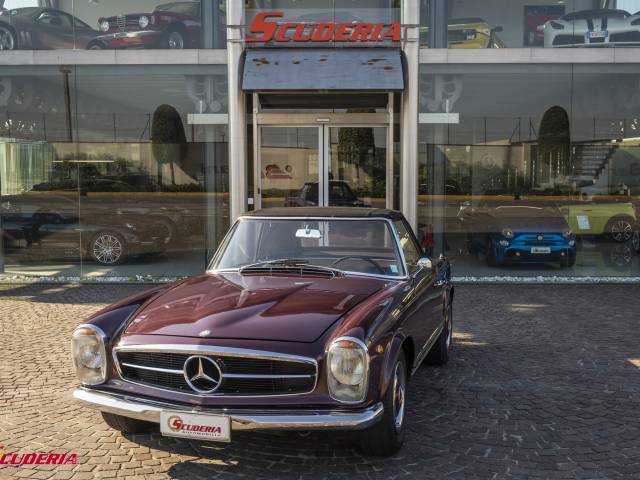 Mileage (read)
Not provided