41 Offers for Citroën DS found
Citroën DS Classic Cars for Sale
Beautiful and elegant, the Citroën DS was unveiled in 1955. The first production car to feature disc brakes, it was a futuristic looking car, full of innovation and style, that came in convertible, sedan and estate models. Citroen went on to manufacture over 1.4 million Citroën DS before production ended in 1975.
Citroën early days
André-Gustave Citroën founded the Citroën Automobile Company in 1919 aiming to produce an economically attractive, lighter bodied and reliable car. The first car released was the Type A. With Citroën's marketing expertise, the model provided the company a platform upon which to grow. Experience gained during wartime armament manufacturing lead Citroën to adopt mass production techniques. The Citroën B10 released in 1924, the first all steel bodied car produced in Europe, was successful but its low market price left Citroën with heavy losses. In an effort to differentiate within the car market, in 1934 Citroën introduced the Traction Avant. With its unitary body design and pioneering front wheel drive and independent 4 wheel suspension, the development costs of this new model eventually lead to Citroën filing for bankruptcy. The Michelin Company became the major shareholder in the company (Citroën dying in 1935) and with the Traction Avant, popular with the car buying public, the company continued.
French Occupation and new innovations
Citroën vice president Pierre-Jules Boulanger deliberately slowed production of wagons for the occupying forces during the occupation of France. Secretly he and his team worked on new car designs: a small car, a large car and a van. These concept cars started to emerge in 1947 with the introduction of the H van. In 1948 came the 2CV, and in 1955 as the successor to the Traction Avant, the Citroën DS was revealed at the Paris Motor Show.
The Goddess arrives!
The design team produced a truly innovative car with futuristic aerodynamic looks. With a 1911 cc engine, power steering, disc brakes, a fibre glass roof to lower the cars centre of gravity, and a clutchless semi automatic transmission. Its hydro-pneumatic suspension was well suited Frances uneven roads, allowing the cars ride height to be adjusted. Instantly in demand, over the next 20 years the Citroën DS 'Goddess' (a pun on the French pronunciation of DS, which is the French word for goddess 'déesse') proved a success with the car buying public. Re-designs of the Citroën DS nose in 1962 improved aerodynamics and again in 1967 to accommodate directional headlights, ensuring production grew to its peak in 1970. Citroën DS production ended in 1975, and the Citroën CX, released in 1974, became the executive/large family model in Citroën's range.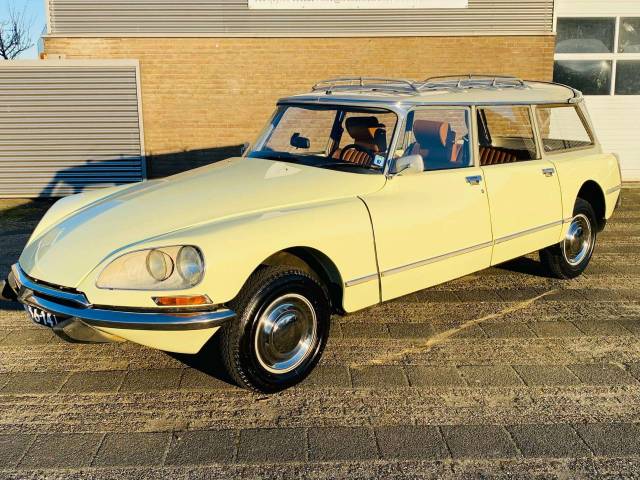 Citroen DS  ID 20 f 23 Familiale 1972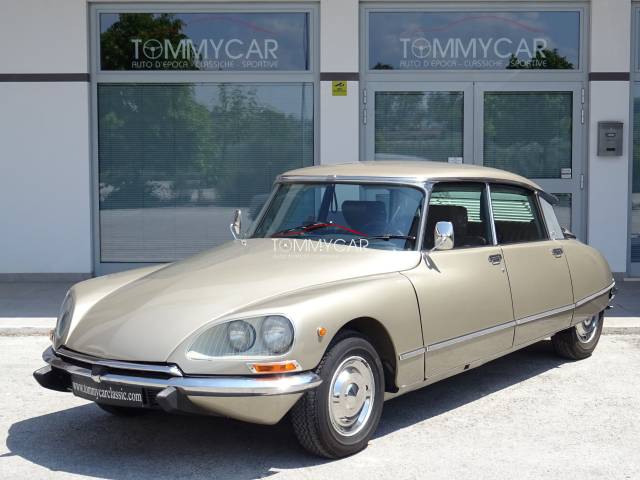 Eccellente stato di conservazione - Interni in pelle originali - Om. ASI oro
Body style
Saloon (4-doors)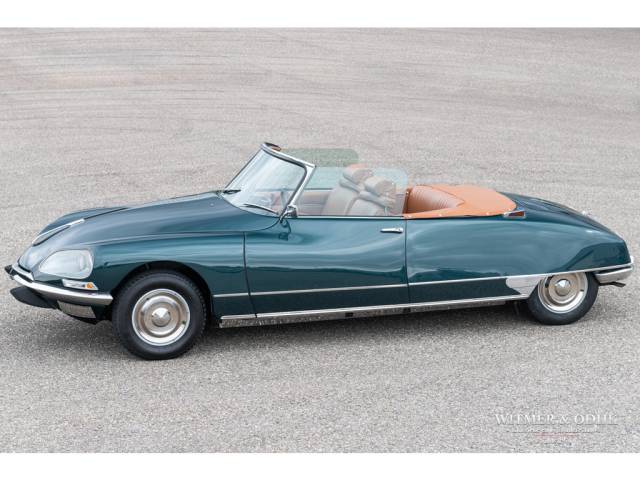 Body style
Saloon (4-doors)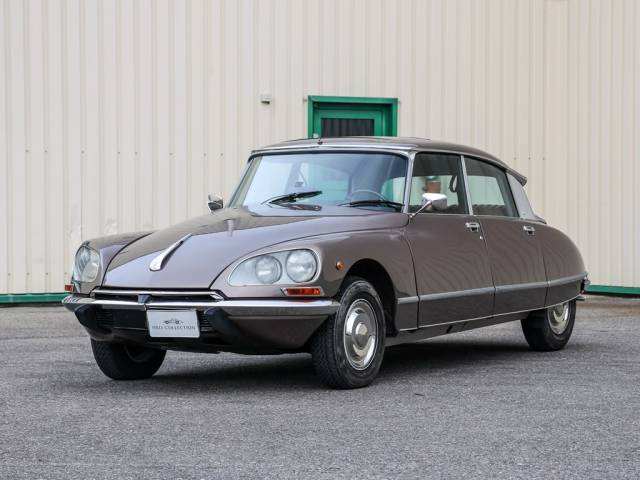 1973 Citroën DS 23 Pallas
Body style
Saloon (4-doors)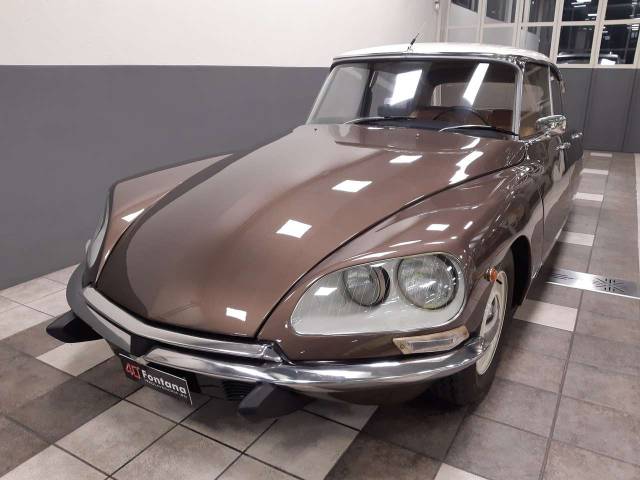 Body style
Saloon (4-doors)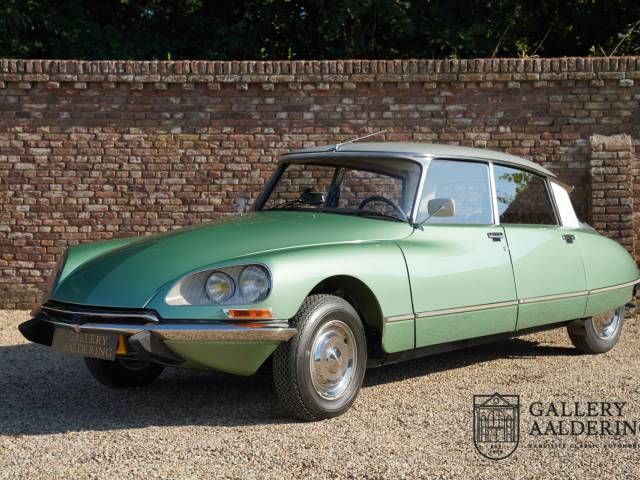 Citroën DS D Super 5 Only 33.000 KMS original!! Un-restored condition, 2 owner car, original books, excellent original condition!
Body style
Saloon (4-doors)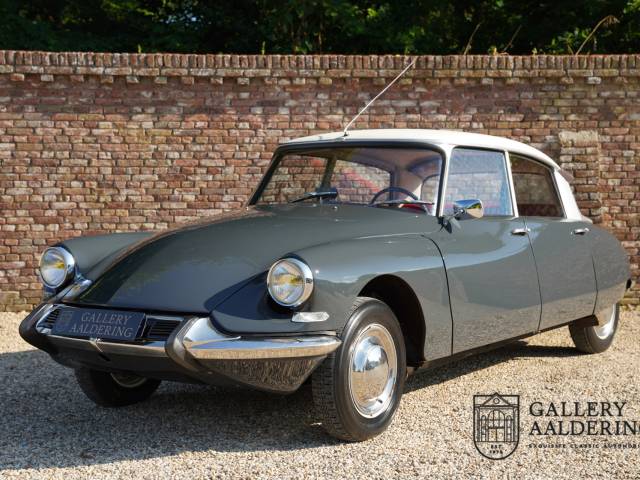 Citroën Id 19 p Restored condition, Stunning!
Body style
Saloon (4-doors)
Exceptional DS 21 Pallas fully-restored by Denis Arnoult of DS Sensation.
Body style
Saloon (4-doors)
Mileage (read)
Not provided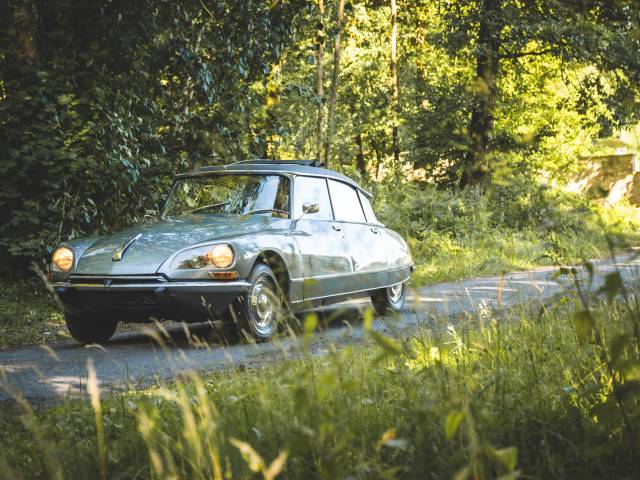 Citroën DS20 Pallas - Très bel état - Garantie
Body style
Saloon (4-doors)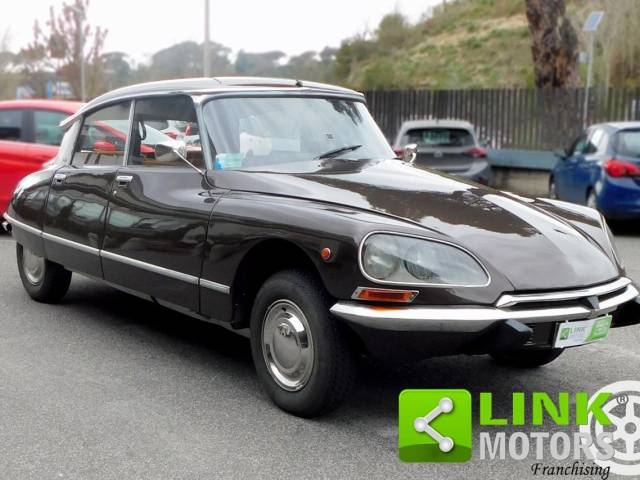 CITROEN DS 21 M DSuper5 UNIPRO
Body style
Saloon (4-doors)
Sehr schöne DS, technisch sehr guter Zustand
Body style
Saloon (4-doors)
Mileage (read)
Not provided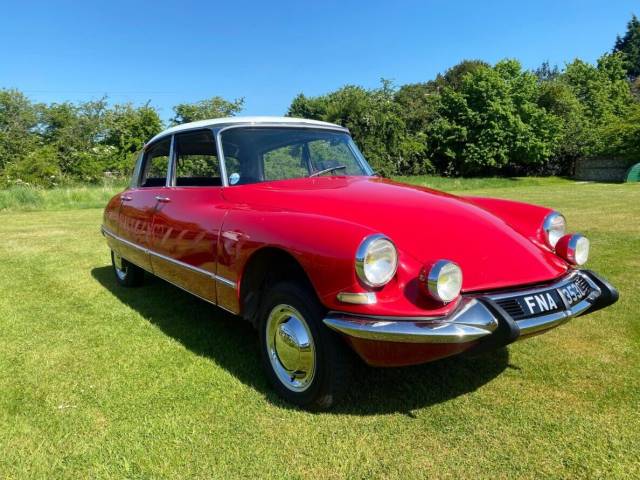 Restored Inside and Mechanically / Underneath
Body style
Saloon (4-doors)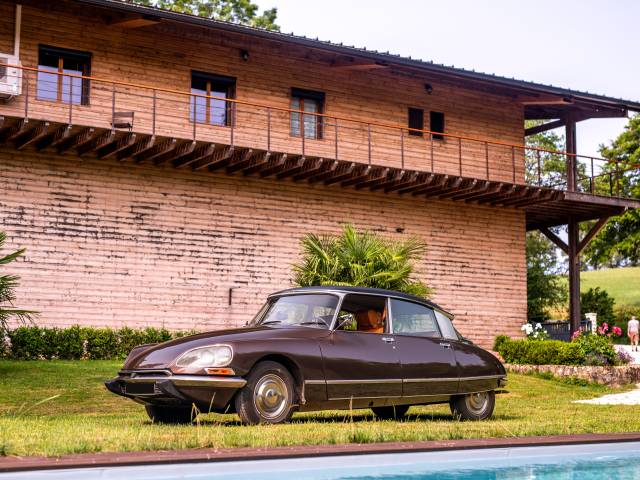 Body style
Saloon (4-doors)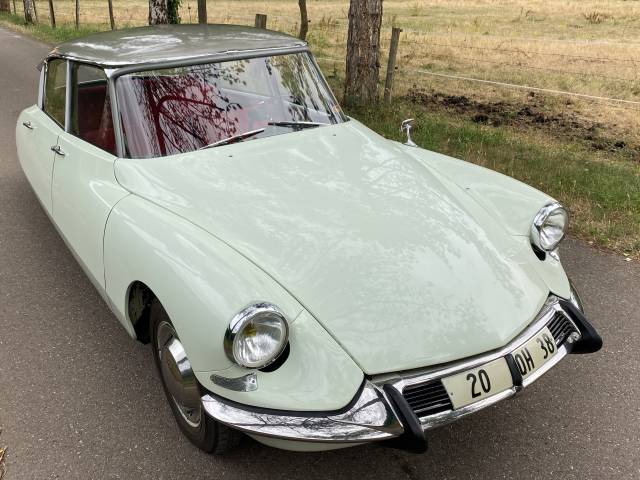 Faible kilométrage 34000km
Body style
Saloon (4-doors)