232 Offers for FIAT 500 found
FIAT 500 Classic Cars for Sale
Widely considered to be the first "city car", the Fiat 500 set a new standard for the design of small cars. The Fiat 500 was launched in 1957 as the Nuova 500. The Fiat 500's small frame—originally measuring in at less than three metres long—was powered by an air cooled, two cylinder engine. In 2007, Fiat launched a new model inspired by the original to coincide with its 50th anniversary.
The History of the Fiat 500
Following the devastation of World War 2 there was a strong demand for economic vehicles. The Fiat 500—a 2-door coupé with a front mounted engine—launched in 1947 and was soon joined by a station wagon version, both of which ran until 1954 before being replaced by lighter, rear-engined alternatives. Despite being so small in size, the Fiat 500 ended up being a very practical vehicle, contributing to its popularity throughout Europe. This popularity stretched on for decades, with production of the vehicle finally ending in 1975, replaced in Fiat's line up by the 126.
Fiat 500 Variants
Following on from the original Fiat 500, the Fiat Nuova (new) 500 set the standard for small "city cars", accompanied by the bigger Fiat 600. This iteration of the Fiat 500 was superseded by a newer model with a larger engine, replacing the original 479cc with a 499cc engine. As well as the coupe and station wagon models, sports models of the Fiat 500 were also produced by Abarth and Giannini. Additionally, an Austrian variant was produced between 1957 and 1973 known as the Steyr-Puch 500, also coming in a more sporty flavour in the shape of the Steyr-Puch 650 TR2. Carrozzeria Ghia also made a custom "Jolly" variant of the car, which featured a chopped roof, no doors, and wicker seats. The Fiat 500 Jolly was often seen with a canopy roof attached. The basic look and feel of the Fiat 500 remained largely unchanged through its initial run, from the Nuova 500 through to the Rinnovata. On the 50th anniversary of the Fiat 500, the new Fiat 500 (2007) was launched, greatly updating the original designs to suit the modern world. This included making the car considerably larger and heavier than its predecessor. The new version shares much of its architecture with the Ford Ka.
Fiat 500 – Records
During the course of its long history, the Fiat 500 has gained many records on accolades, from racing to distance travel. A relatively recent (2005) instance saw a 1973 Fiat 500 cross the whole of Russia, covering 16,000 km and being driven for 100 days.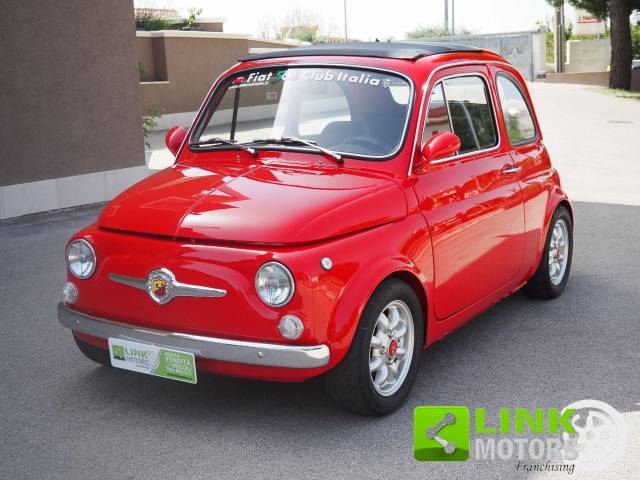 Body style
Saloon (2-doors)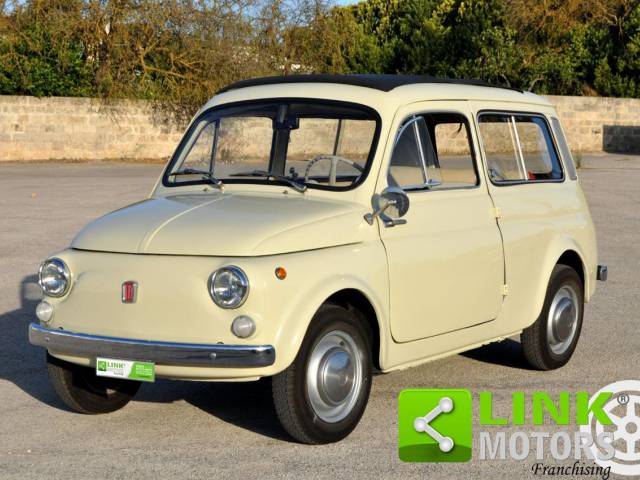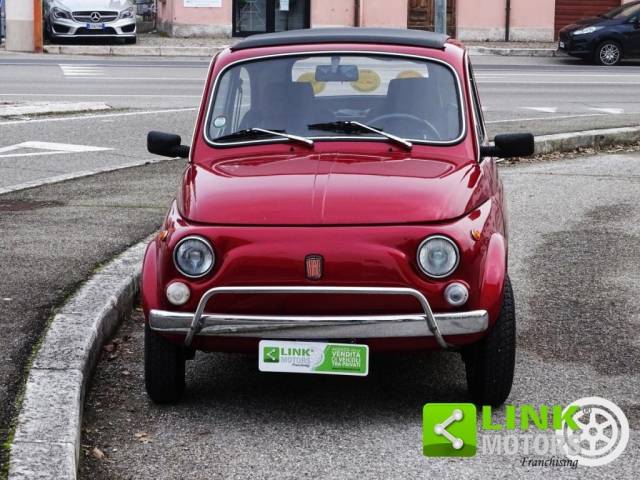 Body style
Saloon (2-doors)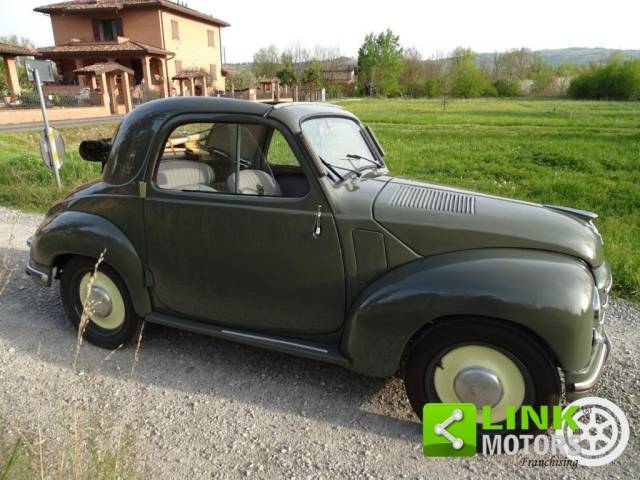 Body style
Convertible (Saloon)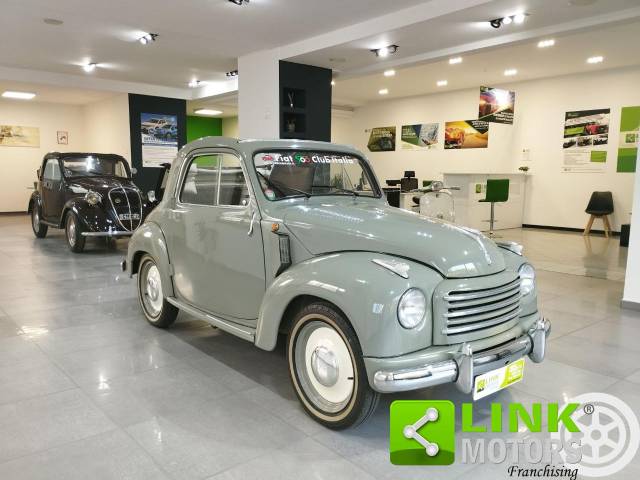 Body style
Convertible (Saloon)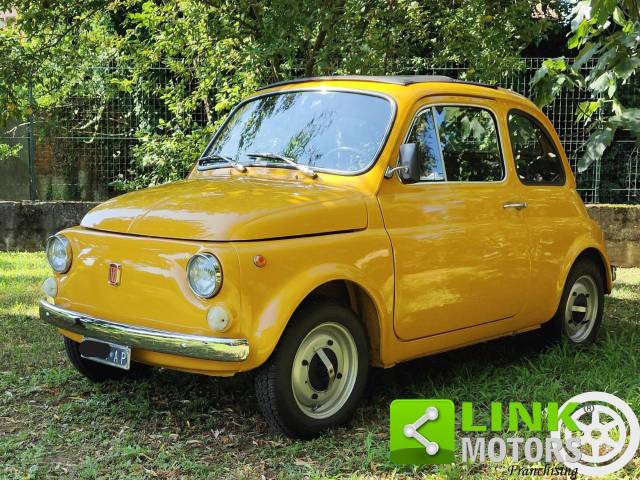 Body style
Saloon (2-doors)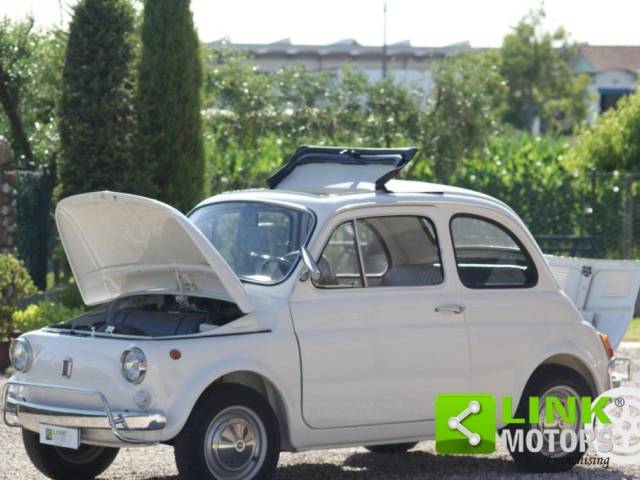 FIAT 500 L anno 1969 restauro completo
Body style
Saloon (2-doors)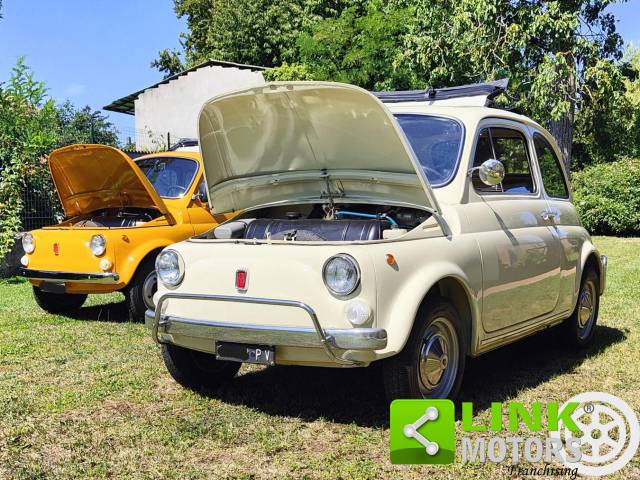 Body style
Saloon (2-doors)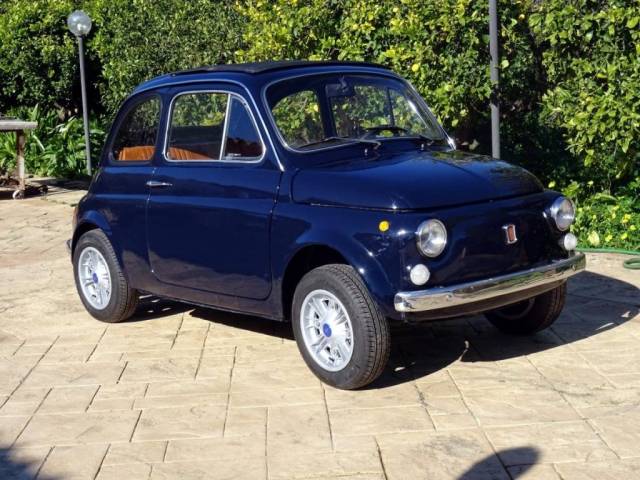 FIAT 500 L 600cc (110f) sincronizzato (1970) - RESTAURATA
Body style
Saloon (2-doors)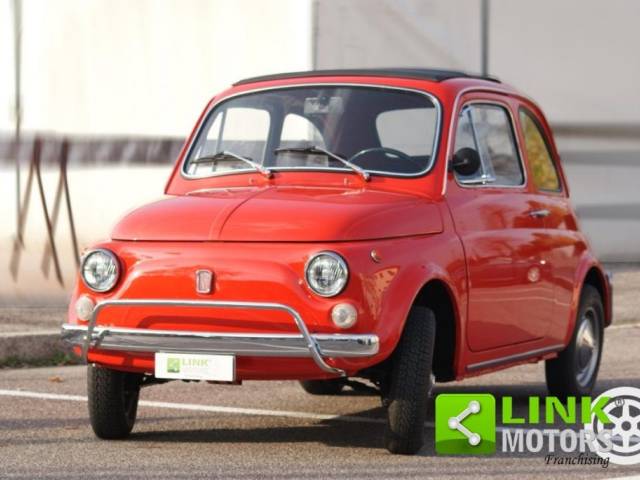 FIAT 500 -L BERLINA restauro completo
Body style
Saloon (2-doors)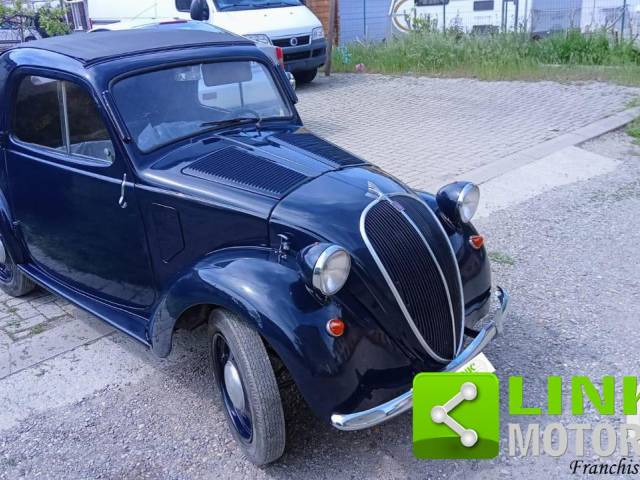 Original Mille Miglia participant. Ex-Mille Miglia 1953
Body style
Convertible (Saloon)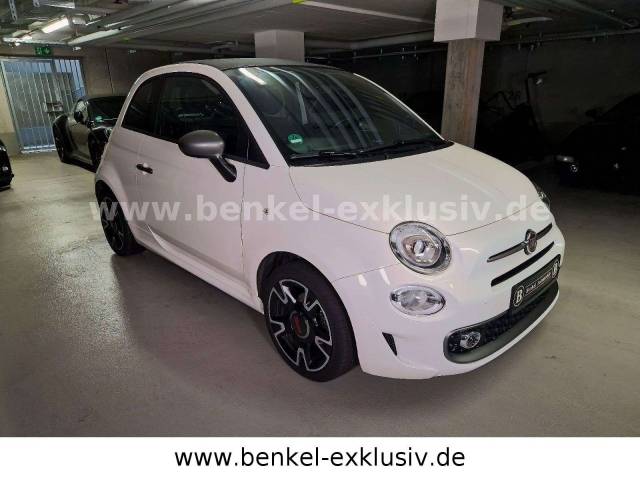 Fiat 500  S Cabrio[Navi][1.Hd][City][Komfort]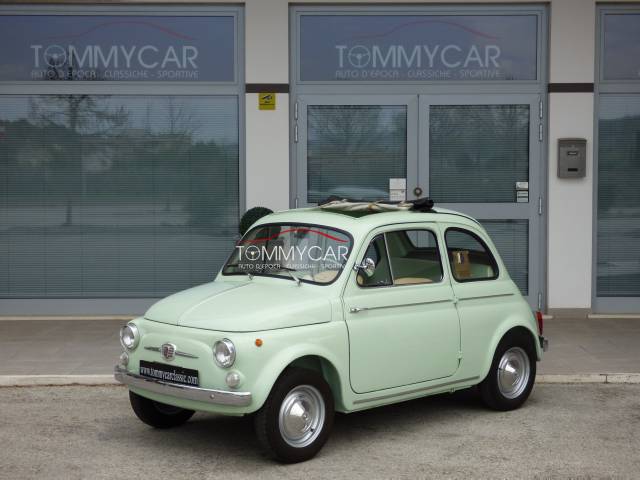 Trasformabile - Primissima serie D - Omologata Registro Fiat Italiano
Body style
Saloon (2-doors)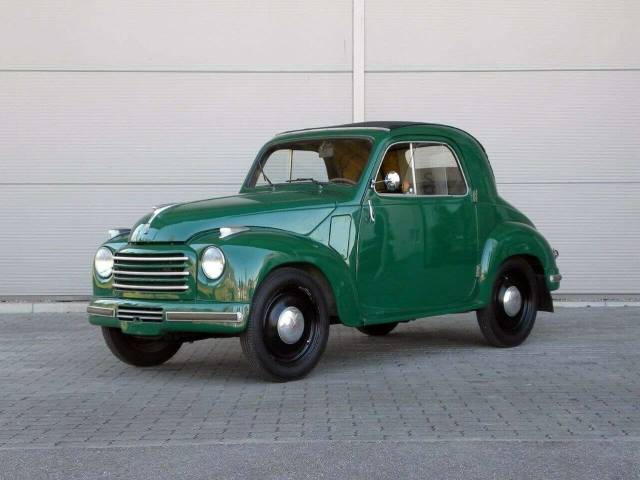 Fiat 500  C "Topolino"
Body style
Convertible (Saloon)